Elon Musk said that the $100 late-change service fee charge should be reciprocal
8th September 2022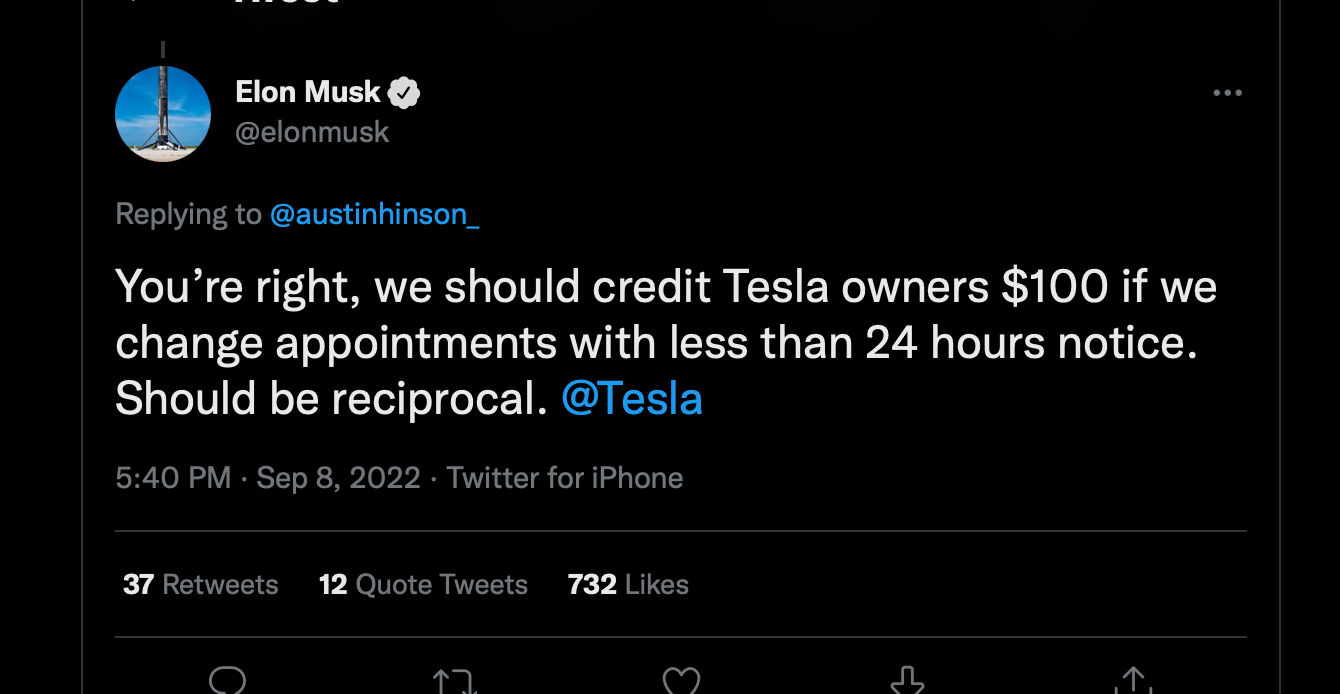 Today (8th of September), Elon Musk said that Tesla should credit owners $100 if Tesla are forced to change an appointment within 24 of the appointment date.
Elon was replying to an owner on Twitter, Austin Hinson (@austinhinson_), who said:
So Tesla gets to charge me $100 to change my appointment 24 within 24 hours, but this appointment has been scheduled for 2 weeks and they're just now telling me this? Service needs to be addressed.
You're right, we should credit Tesla owners $100 if we change appointments with less than 24 hours notice. Should be reciprocal.
Austin is referring to the a recent change where Tesla will now charge owners $100 if they cancel within within 24 hours of appointment (See below)

You're right, we should credit Tesla owners $100 if we change appointments with less than 24 hours notice. Should be reciprocal. @Tesla

— Elon Musk (@elonmusk) September 8, 2022